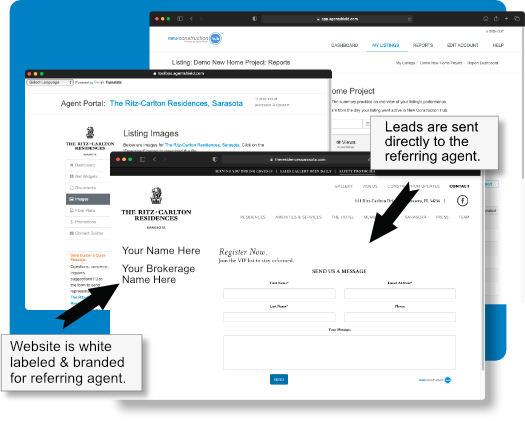 Agent & Broker Co-marketing Tools
Build your brand with Realtors and incentivize them to promote your project to their buyers!
"Realtors are a huge part of our business. We spend time and effort marketing and reaching out to them. Agent Shield has been a win/win program for us. Our Realtors are happy because they receive leads from their direct efforts, and we have more and more Realtors excited about marketing our communities!"
1: Website White Labeling
How can you incentivize Realtors to send buyers to your project's website?
Co-market with Realtors. Agent Shield's patented technology automatically white labels your website for Realtors to use in their digital marketing. You keep control of your brand. Agents keep control of their buyers.
Watch the short (less than 2 minutes) demo video.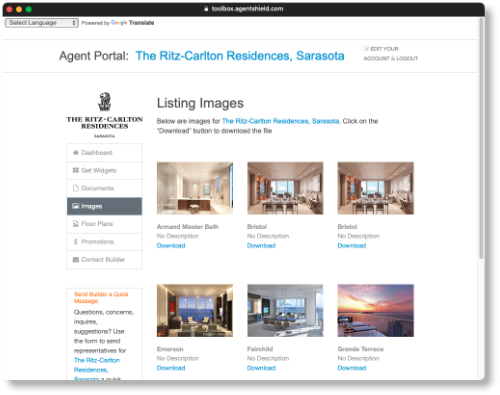 How can you save time when working with Realtors?
Simplify the management of your agent program. The Agent Portal is a self-service area of your website that enables Realtors to access the content, marketing materials, and assets they need to effectively market your project to their buyers.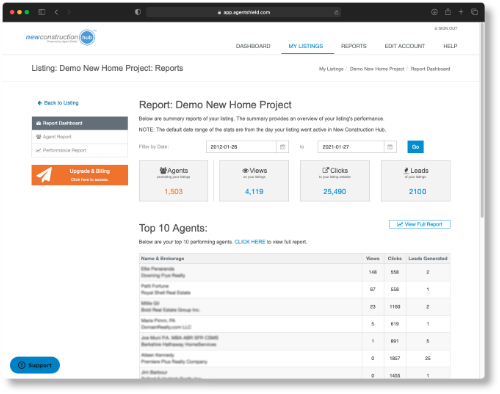 How do you know if your agent program is effective?
Prove the value and impact of your agent program. Agent Shield is the only tool that gives you insights into which Realtors are actually sending you buyers.
Tools to make your agent program successful.
Reports to prove the value and impact of your agent program
Keep control of your brand
Limit distribution of wrong and outdated information
Increase agent engagement
Differentiate your brand with agents
Use technology to innovate your sales process
Help agents to sell your homes online
Simple Pricing
No Commitment. Cancel Anytime.
$
200
Monthly, Per Project/Coummunity
Free for Agents & Brokers

Unlimited Agents & Brokers

*** Included Features ***

Website White Labeling Tool